Mandoub Software

Sales are the bloodline that keeps your company going. The need to build more effective and efficient sales organization need not be reiterated.
Mandoub Sales Force Automation (MSFA) gives you the power to close more sales, forecast more accurately, make your sales force more productive, and leverage cross-sell and up-sell opportunities.
With MSFA software, you know where to focus and you will have a clear and immediate visibility to the sales pipeline.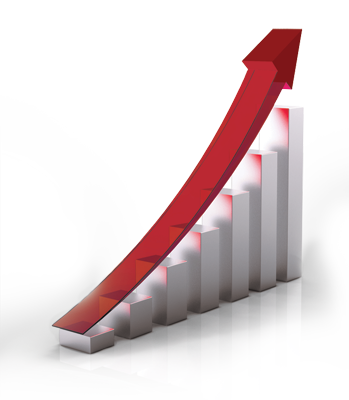 In today's business environment, waiting is not an option. You can't afford to wait for information, wait for insights, or make your customers wait. Unfortunately, most sales tools make the salesperson do all the work. They waste time researching accounts, hunting for leads, tracking down deal updates, waiting for discount approvals, searching for the latest presentation, and wondering where they should be focusing their time.
Welcome to the MSFA software, the leading sales force automation software that eliminates all that painful time wasting so you can focus on what matters most: selling.
It makes salespeople more productive by putting all the tools they need to sell in one place, and pushes customer and deal updates to you in real time, the result: close more deals faster, gain real-time visibility into sales and collaborate instantly on what matters.
---
The leading sales force automation software

Leading sales organizations need speed, easy access to the tools and services and they need to build closer relationships with customers, without the risk and expense associated with traditional software. Parmajeh created the Mandoub software to be as an easy to use application for sales force automation.
Mandoub software helps both sales reps and managers to sell more. Now you can stay on top of everything that's happening in your deals, in real time, with updates about people, documents, accounts, and deals pushed to you immediately on your desktop.
---
Mandoub Software

Mandoub is comprehensive sales force automation software.
Track leads from initiation to closure.
Forecast better and manage your opportunities effectively.
Identify and focus on the most profitable opportunities.
Cross sell and up sell your customer base.
Define and follow the sales process and targets that work for you.
All customer information - address, contacts, notes, activities, quotes are available in one place for easy reference.
---
Everything you need. All in one place

Comprehensive and easy to customize, the Mandoub software delivers information to you in real time. you'll find the tools in the Mandoub software that managers and reps need to improve visibility, build stronger relationships, and close more deals.
---
Calendar and Activity Management

Schedule tasks and activities and set reminders for appointments for multiple users.
Manage team calendars with defined hierarchy.
Invite users and create recurring activities.
Record completed activities automatically within customer records.
---
Opportunity and Forecasting

Specify the amount and associate a probability for each opportunity being worked upon.
Attribute probabilities automatically based on the stage in the sales process.
Know what your pipeline is worth at any point.
Run forecast reports for an individual sales rep, a sales manager (and the team), or the entire sales force.
Filter the funnel based on a minimum probability.
Since you know the amount and probability associated with each lead, you know where to focus to meet your numbers.
---
Quote and Proposal Management

Generate customized quotes and proposals with a click of a button, apply discounts, and convert them into orders.
Enable your sales professionals to pick the right product or service and then create a customized quote on the fly.
Easily establish a quote approval process and support for multiple currencies.
---
Mandoub Analytics for Sales

Get timely, fact-based insight into the entire sales process.
Mandoub offer instant snapshots of sales key performance indicators (KPIs) including Sales Revenue Analytics, Forecasting, Sales Pipeline Analytics, etc.
Create reports easily without any technical know-how. With Mandoub, business users can create custom tabular, detailed, trend, and distribution or matrix reports.
---
Personalization

Mandoub lets you completely control the look, feel and accessibility of the system with a few simple steps. Personalize the user interface and configure your dashboards, views, menus, templates, etc the way you prefer.
The Mandoub software takes our sales team to a new level
Sell More, Work Smart
Save Money, Avoid Hassles